WILDWOOD NEW JERSEY INFORMATION
Because of its excellent location, Wildwood and all of the barrier island resorts in South Jersey are naturally warmed by the ocean and the bay in the fall and winter and cooled by gentle breezes in the spring and summer.
During the summer months, the average air temperatures along the Jersey shore range from the low 70's to the mid 80's, creating a perfect climate for the beach, or any outdoor activity. The temperature inland can be as much as ten degrees warmer than the temperature along the shore line.
The Wildwoods, consisting of North Wildwood (including Anglesea), Wildwood (including West Wildwood) and Wildwood Crest (including Diamond Beach), is the largest barrier island in South Jersey. It is located between the islands of Stone Harbor at its north and Cape May at its south. Wildwood is known for its BIG beaches and its famous boardwalk which boasts of more rides than Disneyland! Expect CROWDS! Large, sun-fried happy hoards of vacationers who have thrown their diets, cares and bankbooks to the wind. Everyone is there to have the best time they can have on the what time and money still left....come on down and join in the fun! There are a number of recreational activities also.
Wildwood is definitely "Your Island Getaway"
Churches in The Wildwoods - There are churches of all denominations in North Wildwood, Wildwood and Wildwood Crest.
Boating and Fishing Information - Whether it's fishing, boating or just sightseeing, you can find it in Wildwood. All along the back bay area you can find private, charter and party boats for bay and deep sea fishing. You can go whale watching or just go sailing, jet skiing or motor boating - at most docks.
Community Information - All sorts of information - emergency numbers, transportation and information on Wildwood itself.
Wildwood Beaches - Free, safe, guarded beaches from Memorial Day until Labor Day - 10 AM - 5:30 PM. These beaches are the widest at the Jersey shore. As with any outdoor activity, it is best to know safety tips for ocean swimming.
Wildwood Boardwalk - two and a half miles of boardwalk fun with 3 amusement piers, 2 water parks, 7 roller coasters, tallest ferris wheel on East coast, carnival games, convention center, movie theaters, shopping and eateries. If you don't want to walk , you can ride on the trams which run continuously. At night, the boardwalk takes on its own personality with flashing neon lights, music, and a friendly carnival atmosphere.
Wildwood Restaurants - Excellent restaurants in all three areas - serving the finest in fresh seafood to Italian delicacies.
Wildwood and Vicinity - Information on Wildwood and surrounding areas
Campgrounds - All inclusive list of campgrounds from Egg Harbor Township to Cape May
Golf Courses - Call to make reservations to tee off from these courses from Atlantic City to Cape May
Accommodations - You can make reservations in Wildwood, North Wildwood and Wildwood Crest for B&Bs, hotels, apartments or condominiums in every price range. These accommodations range from motel efficiencies to modern condos with all the amenities. Wildwood can be available to everyone.
Attractions
- Whether it's a museum, park, zoo or amusements, Wildwood has it all!
Nightlife - Wildwood does not close at night and there are lots of places to go to have fun
Flower and Gift Shops and More - If you need that special gift, you can find it here....
Additional information listed on side bars
Banks ->
Barbers ->
Dentists->
Baseball
Basketball Courts
8th and Central Avenue, North Wildwood

Fox Park, Davis and Atlantic Avenues, Wildwood

Heather and Ocean Avenues, Wildwood Crest
Shuffleboard Courts
Ocean Avenue at Andrews and Taylor, Wildwood

Columbine and Atlantic Avenues, Wildwood Crest
Tennis Courts
22nd and Delaware Avenues, North Wildwood

Fox Park, Montgomery and Atlantic Avenues, Wildwood

Atlantic Avenue between Columbine and Wisteria Avenues, Wildwood Crest

Borough of Wildwood Crest Tennis Courts, 6300 Ocean Avenue, Wildwood Crest
Bicycling
Boardwalk weekdays until 11 AM

Boardwalk weekends and Holidays until 10:30 AM

Proposed bike trail from 26th to 1st Avenues to include beach, park and Hereford Inlet Lighthouse, North Wildwood

Bike path along the beach from Rambler Road to Cresse Avenue, Wildwood Crest
Bocce Courts
Leaming Avenue and Boardwalk, Wildwood

22nd and Beach, North Wildwood
Volleyball
Boat Ramps
Municipal Boat Ramp, 5th and the Bay, North Wildwood

Public Boat Ramp, New Jersey Avenue and Orchid Road, Wildwood Crest

Public Dock, Park Boulevard and Sweet Briar Road, Wildwood Crest
Fishing and Bird Watching Piers
Municipal Parking Lot, Inlet and Spruce Avenue, Anglesea, North Wildwood
Libraries
Hockey Rink
Parks and Playgrounds
Allen Park, 22nd and Delaware Avenues, North Wildwood

Hereford Lighthouse Park and Gardens, North Wildwood

Margaret Mace Park, Walnut and Central Avenues, North Wildwood

Passive Park, 2nd and Surf Avenue, North Wildwood

Columbus Park, Burk and Ocean Avenues, Wildwood

Fox Park, Davis and Atlantic Avenues, Wildwood

Fountain Park, Glenwood and Pacific Avenues, Wildwood

Holly Beach Park, Andrews Avenue, Wildwood

Poplar and New York Park, 26th and Pacific Avenues, Wildwood

Wm. H. Bright Memorial Park, New Jersey and Magnolia Avenues, Wildwood Crest

Columbine and Atlantic Avenues, Wildwood Crest

Crocus and Ocean Avenues, Wildwood Crest
Recreation Centers
North Wildwood Recreation Center, 900 Central Avenue, North Wildwood

Wildwood Recreation Center, 243 East Rio Grande Avenue, Wildwood

Wildwood Crest Recreation Center, 5800 Ocean Avenue, Wildwood Crest

Scoop Taylor Park, 5800 Ocean Avenue, Wildwood Crest

Joseph Von Savage Memorial Park, 8800 Ocean Avenue, Wildwood Crest
Top of Page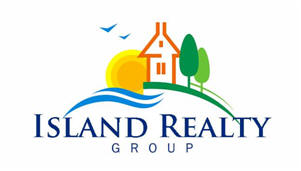 1701 New Jersey Avenue - North Wildwood, NJ 08260
Office: 609.522.4999 e-fax: 1.866.571.9766