Most buyers will need a mortgage to finance their new property. A mortgage is a legal document that pledges a property to the lender as security for payment of a debt. There are different types of mortgages and I will try to give you as much information as I can. However, you should speak to a mortgage broker, or mortgage company in your area if you are familiar with one. Hopefully this site will give you enough information to help you understand the whole process and to help you make the right decision on the type of mortgage you procure.
The Two Basic Types of Mortgages and some variations
Fixed Rate Mortgage - this is the loan that most people think of when considering a mortgage. You will owe a certain percentage of the loan as interest to the lender. This amount never changes and your monthly payment will remain the same over the life of the loan. Fixed-rate mortgages are usually for 15 or 30 years although today there are some that go as long as 40 years
Variable Rate Mortgage - with this mortgage, the interest rate fluctuates with the current cost of money thus making the mortgage subject to adjustment if the prevailing rate moves up or down
ARM - This is an adjustable-rate mortgage. The interest rate changes to reflect changes in the credit market throughout the world.
The first year rate, otherwise known as the teaser rate, is generally a couple of percentage points below the market rate. There are also upward limits, above which the interest rate isn't allowed to go. This is called the cap. If your teaser rate is 3%, and you have a five point cap, then the highest that your interest rate can go is 8%.
Also, the amount that the interest rate can rise each year is limited, usually to one or two percentage points per year. The frequency at which the rate adjusts might vary and make sure you know these features.
If you do consider an ARM, think about the worst case scenario. What if interest rates go up and your ARM adjusts to its maximum. What will that maximum be and when will it kick in? Will you be able to afford these payments?
Convertible ARM - this is an adjustable rate mortgage that allows the borrower to change the ARM to a fixed rate mortgage within a specific time
Two Step Mortgage - an adjustable rate mortgage (ARM) that has one interest rate for the first five or seven years of its mortgage term and a different interest rate for the remainder of the amortization term
Other Types of Mortgages
There is a variation to the loans above that has some of the same aspects called a Balloon Loan - these tend to be short term loans. You borrow money for say, three to seven years, and the loan is amortized as though it were a 30 year loan. At the end of the three or seven year period, you owe the bank all of the remaining principal in one lump sum - like a big balloon.....thus its name. Again, these loans tend to have lower interest rates than the standard 30 year mortgage. If you're not planning to stay too long in your house, you might be interested in such a long because you pay less in interest over the life of the loan than you would with a 30 year fixed loan, saving potentially thousand of dollars. So you're less out of pocket when it comes time to sell.
Keep in mind that if for some reason your plans change and you want to stay in the house, you're going to have to pay off the loan in full - by getting another loan, at the prevailing interest rates and with the attendant costs of getting that new loan.
Regardless of what type of mortgage you're interested in, you also need to figure out where you'll get it from - a bank or mortgage broker.
Assumable Mortgage - this is a mortgage that can be assumed by the buyer when a hold is sold. Usually the borrower must "qualify" in order to assume the loan.
Biweekly Mortgage - this is a mortgage in which you make payments every two weeks instead of once a month. The basic result is that instead of making twelve monthly payments during the year, you make thirteen. The extra payment reduces the principal, substantially reducing the time it takes to pay off a thirty year mortgage.
Conventional Mortgage - refers to home loans other than government loans (VA and FHA)
FHA Mortgage - this type is insured by the Federal Housing Administration (FHA). Along with VA loans, an FHA loan will often be referred to as a government loan
VA Loan - this loan is guaranteed by the Veteran's Administration insuring payment in case of a default by the borrower. This type is available to qualified veterans
Home Equity Conversion Mortgage (HECM) - usually referred to as a reverse annuity mortgage, what makes this type of mortgage unique is that instead of making payments to a lender, the lender makes payments to you. It enables older home owners to convert the equity they have in their homes into cash, usually in the form of monthly payments. Unlike traditional home equity loans, a borrower does not qualify on the basis of income but on the value of his or her home. In addition, the loan does not have to be repaid until the borrower no longer occupies the property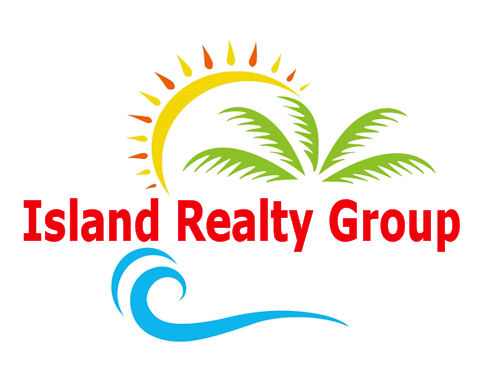 ISLAND REALTY GROUP
1701 NEW JERSEY AVENUE - NORTH WILDWOOD, NJ 08260
Office: 609.522.4999 e-Fax: 866.571.9766
OPEN DAILY 10am to 6pm